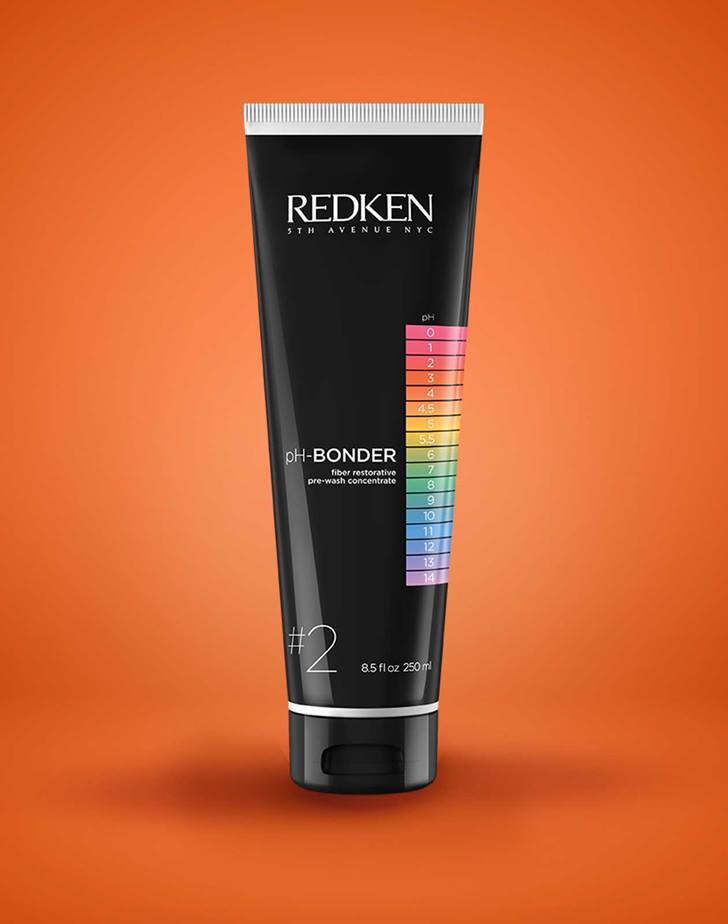 Ph Bonder
Ph Bonder Step 2
Tratamiento de cuidado semanal en casa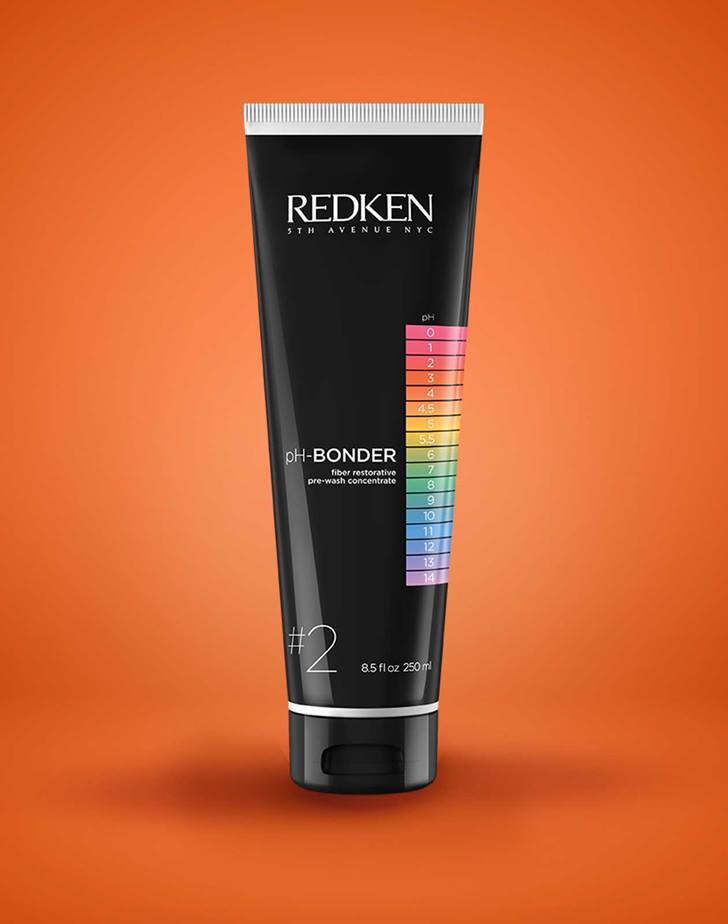 Redken, a pioneer of pH science, introduces new pH-Bonder, a complete solution to promote bond integrity during a haircolor or lightening service. #2 Fiber Restorative Pre-Wash Concentrate balances hair's pH and strengthens the fiber. No change in your formula consistency, developer volume or processing time
Encontrar un salón
DESCRIPCIÓN
NEW pH-BONDER
PROTECT BONDS. BALANCE pH. PRESERVE FIBER INTEGRITY.
Complete solution works from the inside out to promote bond integrity during a professional haircolor or lightening service.
THE pH-BONDER SYSTEM
Features the power of pH science to:
• Help reduce breakage for increased strength
• Improve elasticity
• Provide touchable smoothness and visible shine
THE pH-BONDER DIFFERENCE
• No change in processing time, developer volume or mix consistency
• Maintains expected lift
• Includes an easy to use dosing syringe for mess-free, precise measurement
2-STEP BACKBAR SYSTEM
• #1: Bond Protecting Additive helps protect bonds during technical services to keep fibers strong from within
• #2: Fiber Restorative Pre-Wash Concentrate helps restore the hair fiber and smoothes hair's cuticle for improved strength, shine and softness during/after technical services
RETAIL
• Post-Service Perfector helps maintain hair's natural pH. Recommend for use once a week (before shampoo) alongside the client's current Redken haircare regimen
OPTIMIZED FOR USE WITH REDKEN LIGHTENERS AND COLOR.
SUITABLE FOR ALL HAIR TYPES.
FREE OF SILICONE, PHTHALATES, DEA, ALDEHYDES
UNIQUE DOSING SYRINGE
1. Remove cap from the #1 Bond Protecting Additive.
2. Snap the orifice securely into the bottle neck with the ridged end facing into the bottle.
3. Push air out of syringe. Firmly push syringe into bottle opening.
4. Turn the bottle upside down and pull syringe to the correct dose.
5. Dispense liquid slowly into lightener/color mixture. Rinse syringe thoroughly after every use. Always store in the upright position.